The post season period is an awful time to be a football fan. It's boring, and it drags on for what feels like forever. It's only been a month since our season ended, and there's still a long time to go before the start of the 2022/23 campaign - we're in that weird zone where we're all just waiting for our team to get back out on to the pitch and play, and it can be unbearable at times.
I've travelled far and wide in recent weeks to get my football fix. I've visited the San Siro for AC Milan v Atalanta, followed this up with a trip to Villa Park for Aston Villa v Burnley (for "doing the 92" purposes only!) and this weekend I'm off to the London Stadium for Grimsby Town v Solihull Moors in the National League Play Off Final.
Football hasn't totally ceased for me, but I'm missing the Sky Blues enormously, and I can imagine that a lot of people are in the same boat. But it's not all doom and gloom, as I hope this blog will highlight - here's five reasons (in my opinion) for Coventry City fans to be positive this summer, while we wait for normal service to resume.
1. We're on the up.
There's no doubt that the club has been on an upward trajectory for the last few years. The turning point, after years of misery, was the Checkatrade Trophy Final in 2017 which coincided with Mark Robins returning to the club, and we haven't looked back since. Two promotions in three seasons, Championship football for the first time in almost a decade and we survived our first season back up there. And then last season, a push for the Play Offs and a brilliant season on the whole - all of this achieved in between playing at St. Andrew's and COVID meaning games were played behind closed doors. The position we're in now is worlds away from where we were five years ago, and if that's not a positive I don't know what is! Things appear to be going pretty well off the pitch now which is something to celebrate after the ordeal we've had in recent years, and on the pitch we've shown last season that we're fully capable of not only competing, but challenging in this league - I seriously think that we're on the up, and if we can continue to build in the coming season then we'll be serious contenders for promotion, or the Play Offs at the very least.
2. Our best players are still at the club (for now).
I know, I'm probably temping fate here but so far we haven't lost any of our brightest stars from the 2021/22 season. The rumour mill will continue to churn all summer of course, but for now I'm happy that we haven't lost the likes of Viktor Gyokeres and Gustavo Hamer. There will undoubtedly be interest in them of course, and I'd be very surprised if we don't receive bids for either of them in the end, but surely we've got to be planning ahead for next season with them involved? It certainly looks as if Callum O'Hare will be staying, which is excellent news if true. If I'm being honest, I'm not confident that we'll keep Gyokeres or Hamer at the club I but at the very least, we'll get a good transfer fee for each of them. Both players are worth between 12 and 20 million for me, I think selling for any less would be extremely generous especially if they're going to either a Premier League club, or a divisional rival from the Championship. In an ideal world they'd both stay with us, and currently they're both still Coventry City players - let's enjoy that!
3. The future is bright.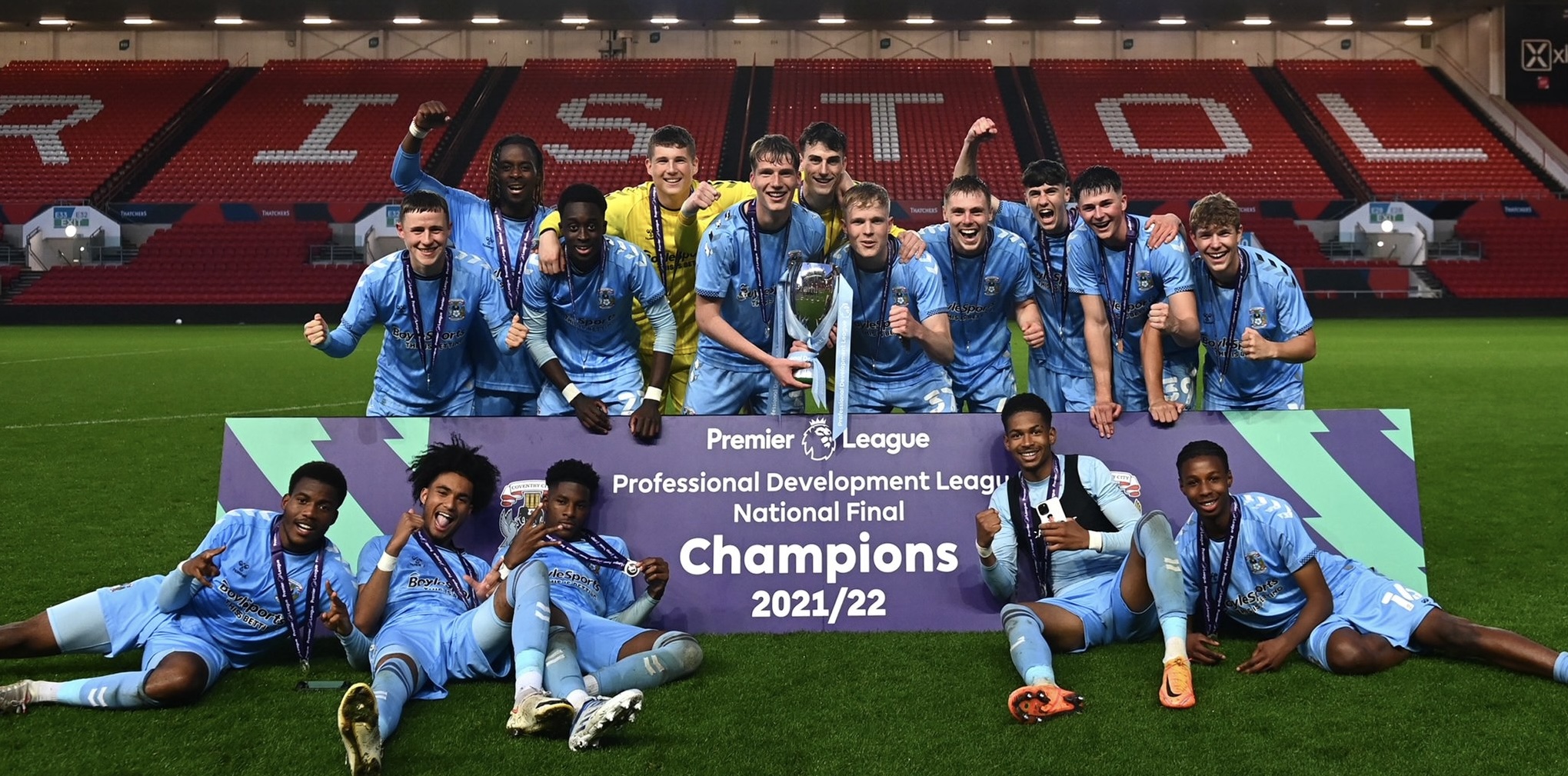 Our Under-23s were recently crowned Professional Development League Champions, which is extremely positive news for us. We've always seemed to produce good quality players through our academy, but at the moment our current crop of youngsters seem especially promising and their trophy win is evidence of that. The side that beat Bristol City's Under-23s included Fabio Tavares and Ryan Howley, who've both featured in the first team and Howley was also recently awarded the title of Apprentice of the Year at the EFL awards at the end of the season. This just goes to show what a prospect he is, and given that the likes of Jude Bellingham have won that particular accolade in recent years, we've got every right to be excited about Howley's potential. Others in the Under-23 side could also have big futures with the club - Will Bapaga, Ricardo Dinanga, George Burroughs and Marco Rus all seem to be great prospects and I'm hoping we'll get to see them given more game time in the first team over the coming season. Tavares especially could really stake his claim for a regular place in the team if he picks up where he's left off this season!
4. Our new kit is stunning.
Those who know me and who've come across my main social media accounts (All Things Football) will know that I love my football shirts. I probably would've been able to find something good about our new home kit regardless of what it looked like, but my word - what a kit! Once again, the designers at Hummel have completely outdone themselves and produced a genuine contender for the best kit in the football league in my opinion. They've gone for a central badge, always a winner in my eyes, and they've re-introduced the famous tramlines that were first seen on our kits in the 1970's. They worked on our 3rd kit last season, and they work on our home kit now - especially with the detail on them, which pays homage to Coventry Cathedral in its 60th anniversary year. I pre-ordered my shirt straight away when I saw that it had been released, and I can't wait to get my hands on it! We're still yet to see the away and 3rd kits as well, which I'm sure will be equally as exciting once they're revealed - I'm hoping for a yellow and purple away kit personally, but I know a lot of people would love to see a brown version of the home kit which would pay direct tribute to our infamous 70's kit. I've also heard that our 3rd kit will be a black out kit - this will undoubtedly look very smart!
5. It's anyone's league.
This season, the Championship looks incredibly competitive. Fulham, Bournemouth and Forest have swapped places with Norwich, Watford and Burnley, and Barnsley, Derby and Peterborough have dropped into League One with Wigan, Rotherham and Sunderland all returning to the Championship. The Championship is always tight, there's some great teams in the division this season - quite honestly, it's all to play for. There's always an advantage money-wise for teams who've been relegated from the Premier League, but we've shown last season that we can out play these teams (Fulham and Sheffield United both struggled to contain us!). Then there's teams like Luton, who've done really well this season, Middlesbrough, West Brom, QPR, Stoke, Swansea. Any of those teams could easily make the Play Offs, all you need in the Championship is to stay in or around the top half and you're in with a chance. I'm confident that we'll be in the discussion at the right end of the table this season, and who knows who'll be up there with us? I can't wait to find out.
The new season can't come quickly enough. I'm looking forward to seeing who we bring in to bolster our squad this summer, and hopefully we'll hit the ground running when the season starts.
Play Up Sky Blues!